Stuffed Lamburgers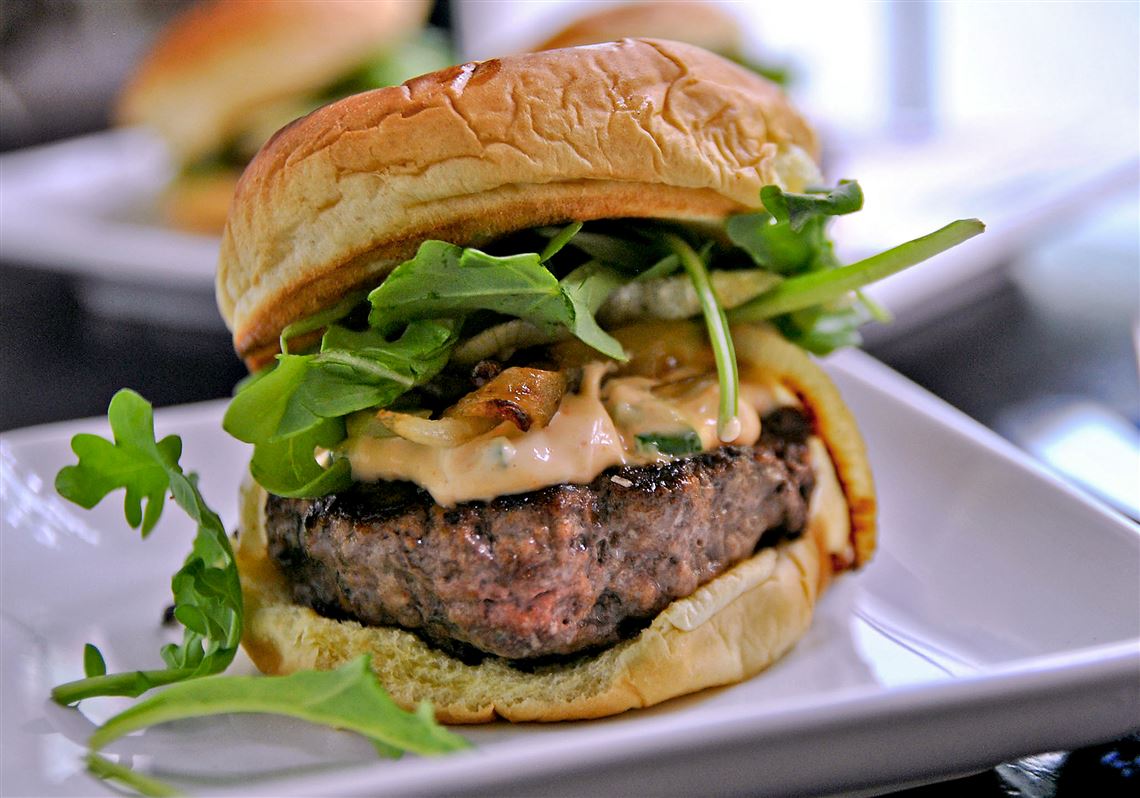 You will love making these flavorful lamb burgers stuffed with creamy, delicious goat cheese. Serve the burgers on hamburger buns or pita bread with tzatziki sauce, or on their own with a Greek salad.
You can always use Plain Chevre and add your favorite fresh herbs and spices like basil and oregano. Using fresh rosemary in the goat cheese filling will give the burgers a real Greek flavor.
Ingredients
1 teaspoon olive oil
½ cup diced onion
2 pounds Waltz Family Farm ground lamb
1 Low Budget Farms egg
1 cup bread crumbs
1 clove garlic, minced
4 ½ teaspoons salt
1 tablespoon ground black pepper
4 ounces Faerie Springs Farm Chevre (any savory flavor)
1 tablespoon extra-virgin olive oil
Directions
Heat 1 teaspoon of olive oil in a small skillet over medium heat.
Cook and stir the onions in the oil until soft and translucent, about 5 minutes.
Gently knead together the softened onions, lamb, egg, bread crumbs, garlic, salt, and pepper. Divide the mixture into 6 parts and roll into balls, then cover and refrigerate until ready to use.
Mix together the goat cheese and extra-virgin olive oil until well combined; cover and chill for 5 minutes.
Preheat your grill to medium-high heat.
Working with one portion of meat at a time, make an indentation in the center of the ball with your thumb. Fill the indentation with a heaping tablespoon of the goat cheese mixture. Gently pull and form the meat patty around the cheese filling, making a burger-shaped patty. Repeat with each ball of the lamb mixture.
Grill the patties on the preheated grill until no longer pink in the center and well done, about 8 minutes per side.